2023-2024 Update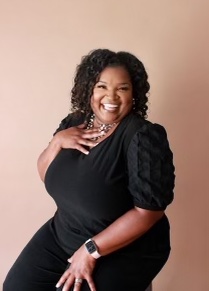 Junior League has been an organization in this community for over 60 years. This organization has developed women leaders within our community, promoted volunteer opportunities to our members, and supported community service projects.
As we embark on this new year in Junior League, I am excited to carry out the processes that we have put in place to service our members and community. I am dedicated to this organization and to our community and building and rekindling partnerships. 
This year my goal is to rebuild and sustain our membership and rebuild and rekindle back into our partnerships with the community. I am excited to work together to enhance community connections and strengthen member engagement. All of this will be done around our focal area of Foster Youth Ages 12-18. 
I am excited for this year and to work with the Board of Directors, Leadership Team, and Membership!
I am excited to be the 65th President of the Junior League of Fresno.
Respectfully,
Rachel Gillam
2023-2024 President
Junior League of Fresno