2021-2022 Update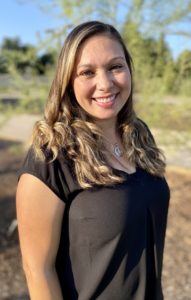 For over 60 years our organization has developed women leaders within our community and supported countless community service projects. Strong, dedicated, hard working and resilient are just a few of the words that come to my mind when I describe the Junior League.
So of course as we continue to deal with the effects of the COVID-19 pandemic, the words mentioned above have never rang more true than in the past 18 months. The pandemic brought challenges, but also opportunity. It has forced us to reflect, reevaluate and continue to move forward.
Over the next year my goal is to invest back into our membership. A chance for us to feel togetherness again and an opportunity to come back stronger than ever.
We've made some new changes to our leadership structure with stabilization in mind. I think it's important for us to take a breath, appreciate each other and what each one of us brings to this organization. From there we will be able to look ahead and together work toward growing our league, by not only recruiting amazing new women within the community, but by also re-engaging past members and our large sustaining member network.
This year is going to be fun, this year is going to be engaging, this year is going to be about you – the member as we continually live out our mission in developing the potential of women. I'm confident in all that we are and all that we are yet to become.
I am humbled, grateful and thrilled to be the 63rd President of the Junior League of Fresno.
With Appreciation,
Savanna Ellison
2021-2022 President
Junior League of Fresno