Senior Girl Athlete History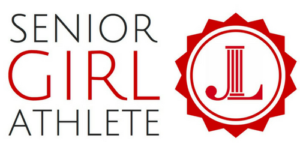 The History of Senior Girl Athlete
Over forty years ago, Dorothy "Dottie" Rohlfing had the vision to honor female high school athletes. At the time, the only recognition for academic and athletic achievements for high school students in Fresno County was restricted to male athletes and only one winner was selected. Dottie approached the Junior League of Fresno with a project proposal and with the support of several area girls' physical education teachers and members of a professional softball team, the Senior Girl Athlete event concept was developed. The project was designed as a signature event that would honor senior girl athletes from each high school. In 1981, the Senior Girl Athlete project was adopted by the Junior League of Fresno and is the longest running project in the League's history.
Shelly Hamilton, LPGA golfer, was the guest speaker at the very first Senior girl Athlete Awards Banquet. Throughout the years, the Senior Girl Athlete event has spotlighted local celebrities, Olympians, college coaches, and professional athletes. The true stars have been the girls themselves. Each athlete's accomplishments are highlighted and each honoree is presented with a medallion, scholarship, and certificate.
In 1982, the Junior League of Fresno honored the first 7 athletes, today we pay respect to 24 senior girls who excel in athletics, academics and community service. Many of these girls have grown to be collegiate and professional athletes, teachers, nurses, mothers, television personalities, and much more.
Without Dottie's commitment to our community and the Senior Girl Athlete program, we would not be here today. It is an honor for the Junior League of Fresno to continue her dream, through this Legacy Project. 
Find past recipients of each participating high school using the honoree menu.