The Little Black Dress Initiative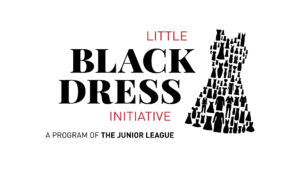 5 days, 1 dress a world of difference!
Monday, March 16th through Friday March 20th, 2020
LBDI originated in 2014 by the Junior League of London to shine a light of the issue surrounding  poverty and living with a limited resource. Since then many Leagues have adopted this mission and community impact focused campaign. 
During the week of March 16-20th, Junior League of Fresno members will be raising awareness about youth aging out of foster care in our community  by committing to wear the same outfit for 5 days. We will be relying on our social networks to help us advocate and raise funds to support the mission of the Junior League of Fresno to promote voluntarism, develop the potential of women, and improve the community through the effective action and leadership of trained volunteers.
Support the Little Black Dress Initiative with A Donation (click here).