Senior Girl Athlete Awards Program
Join us in honoring incredible local female athletes with our 41st Senior Girl Athlete Scholarship Program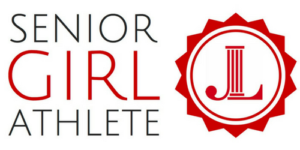 Date: Wednesday, May 11th, 2022
The Junior League of Fresno will celebrate its 41st annual Senior Girl Athlete Awards Program this year in a special broadcast program airing on KSEE24 at 7:00PM!
Last years celebration was broadcasted on KSEE24 and can be watched using this link, 40th Senior Girl Athlete Scholarship Awards.
The Junior League of Fresno's Senior Girl Athlete event will continue to honor female athletes from 26 local high schools and recognize them for their outstanding contributions to athletics, academics and citizenship. They will be awarded with a scholarship in the memory of our fellow Junior League Member and Senior Girl Athlete Program creator, Dorothy "Dottie" Rohlfing.
We are currently accepting nominations from 26 local high schools for young women that excel in athletic achievement, academic achievement, leadership and community involvement. We recognize that it's been an unprecedented year for education and athletics but are excited to celebrate these inspiring young women.
For more information about the Junior League of Fresno's Senior Girl Athlete, please contact our Senior Girl Athlete Chair at sga@jlfresno.org.
We are accepting donations and sponsorships towards the
Senior Girl Athlete Scholarship Fund.
Donate here today!
 Complete sponsorship form

here

.
THANK YOU TO OUR 2021 SPONSORS!